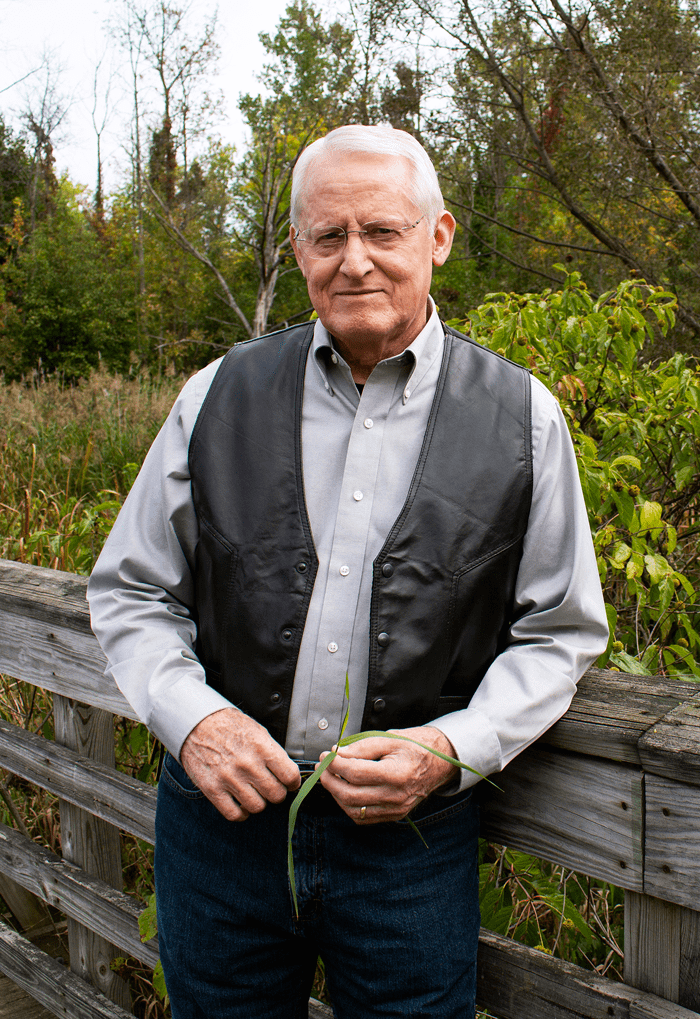 George Rollie Adams is a writer, educator, historian, and storyteller. He grew up in southern Arkansas and taught there for a time after college. He holds two degrees in social science education from Louisiana Tech University and a doctorate in American history from the University of Arizona. His undergraduate studies included English as a second major.
After graduate school, Adams worked for the American Association for State and Local History in Nashville, Tennessee, where he managed national museum training programs and crisscrossed the country researching potential National Historic Landmarks for the National Park Service. While at the AASLH, he cowrote a pictorial history of Nashville and coedited a book of essays on social history. Later, he served as executive director of the Buffalo and Erie County Historical Society in New York and as director of the Louisiana State Museum in New Orleans. In conjunction with the latter position, he was also an assistant secretary for the Louisiana Department of Culture, Recreation, and Tourism. Subsequently, Adams served for many years as president and CEO of the Strong National Museum of Play in Rochester, New York. During that time, he completed a biography of General William S. Harney, one of the best-known military figures in nineteenth-century America prior to the Civil War.
Choice called his Harney biography, "an excellent book, expertly documented, and nicely written." The reviewer for the Journal of American History termed it "a vivid portrayal." The reviewer for the Denver Westerners said it "reads like a novel." And the Army Historical Foundation named it a finalist for its 2001 Distinguished Book Award.
Adams's novel South of Little Rock received the Next Generation Indie Book Award for Regional Fiction, the National Indie Excellence Book Award for Regional Fiction, an Independent Publishers Bronze Medal for Regional Fiction, and a Readers' Favorite Silver Medal for Social Issues Fiction. His latest novel is Found in Pieces.
Adams continues to live in New York's beautiful Finger Lakes Region and write fiction. Because he comes from a family of quilters, quilting figures prominently in his work. He and his wife have three adopted children, each from a different part of the world.
Strong National Museum of Play
At the Strong National Museum of Play, Adams led the development of the world's most comprehensive collection of historical artifacts and documents related to the critical role of play in learning and human development. As part of that process, he acquired the National Toy Hall of Fame, founded the International Center for the History of Electronic Games, and launched the World Video Game Hall of Fame. He also established the American Journal of Play and received national recognition for innovative museum leadership. He served on numerous local, state, and national boards and committees related to museums, historic preservation, tourism, economic development, and social services.
American Journal of Play
Adams founded the American Journal of Play at the Strong National Museum of Play in 2008 and served as its editor in chief for eight years. The museum and the Journal define play broadly to include reading and writing.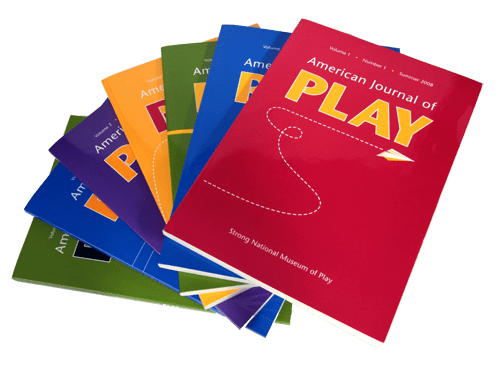 The Journal is an interdisciplinary, peer-reviewed magazine written for a general as well as a scholarly audience. It aims to increase understanding and awareness of the role of play in learning and human development and the ways in which play illuminates cultural history.
It appears three times annually, and the average issue carries an interview with someone working in the field of play studies, at least four articles, and reviews of new books related to the study of play.
The Journal is available in print by subscription, is free online, and enjoys an international readership.
National Historic Landmark Studies
During his time at the American Association for State and Local History, Adams led a team of researchers and writers that completed 200 historical and architectural studies for the National Park Service. Below is a representative list of National Historic Landmarks for which Adams wrote or coauthored studies that led to landmark designation. As determined by the park service, all sites studied were related to political and military affairs and commercial and industrial history.
Fort Huachuca, Cochise County, AZ
Hearst San Simeon Estate, San Simeon, CA
Mare Island Navy Shipyard, Vallejo, CA
Washington Navy Yard, Washington, DC
Pensacola Naval Air Station Historic District, Pensacola, FL
Dixie Coca-Cola Bottling Company Plant, Atlanta, GA
Marshall Field Company Store, Chicago, IL
General Lew Wallace Study, Crawfordsville, IN
Lowell Locks and Canals Historic District, Lowell, MA
Burton K. Wheeler House, Butte, MT
J. Sterling Morton House, Nebraska City, NE
Harrisville Historic District, Harrisville, NH
New York Life Building, New York, NY
New York Stock Exchange, New York, NY
Tiffany and Company Building, New York, NY
William McKinley Tomb, Canton, OH
Gruber Wagon Works, Berks County, PA
Nelson W. Aldrich House, Providence, RI
Rhea County Court House, Dayton, TN
Ryman Auditorium, Nashville, TN
Fort Sam Houston, San Antonio, TX
Hanger 9, Brooks Air Force Base, San Antonio, TX
John Nance Garner House, Uvalde, TX
Fort D.A. Russell, Laramie, WY