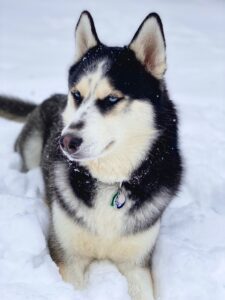 Initially, I was going to call this blog, "What the Devil Are Apps and How Do You Exterminate Them?" But right in the middle of writing it, vets put in an appearance. No, that's not quite correct. It's more like vets failed to appear. But I'll get to that in a minute.
This all started when my oldest and I were trying last evening to watch something on my so-called smart TV. The darned thing would turn on, then five or six seconds later, the sound and picture would go off, and a giant cable of some sort would appear on a puke-green screen with a message saying something or other about my needing to update or remove "apps."
I was already ticked off about apps. Heck, you can't even buy a movie ticket, get an upscale coffee (which I've only seen other people doing), or get a medical test these days without an "app." I confess that I don't really know what apps are (the word mostly makes me think of apes, but I don't hold that against the apes), except that you need them to do a lot of things now that used to be a lot simpler, or so it seems to me. Next thing you know, we'll need an app just to get out of bed in the morning.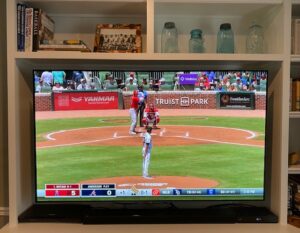 So, okay, my screen said I needed to remove apps. But where? From what? The TV, the cable box, the speaker system, the DVD player? Finally, I guessed the TV. So, okay, how could I get the danged thing to stay on long enough to allow me to do that?
Naturally for this day and age (the era, not my own age), I went online on my phone to find the answer. Luckily, this time it didn't ask me to get another app to get answers. Problem was, however, it gave me about five thousand different potential solutions. Okay, there were not five thousand, but by this time I was pretty worked up, and it surely seemed like five thousand.
I should have known something like this was going to happen when I bought the TV five years ago. It's a bad sign when you buy a new smart TV and hire something called a "Geek Squad" to install it, and when they show up, the first thing they do is ask, "Where's the instruction book?"
It's another bad sign when you look in the shipping box, find the book, and see that it's long enough to qualify for its own Library of Congress classification. It didn't have one, of course, but I immediately thought of one I would recommend: Brain-Numbing Horror Books.
My first thought was that obviously the guys didn't know what the heck they were doing. My second was that I could read the instruction book myself. My third was that my second was incorrect. Then I realized that my third was also incorrect. Stupid was closer to the truth.
My concerns proved well founded. Things didn't work properly until after two more trips by two different tech guys and one by the cable company.
By the way, if you have cable TV, have you ever wondered why they put the same function buttons in different places every time they come up with a new cable box or remote? I think I may know the answer to that one. I have two theories about it.
The first one is that they just want to show you that they have a monopoly on their service, and in addition to the pricing, they can stick it to you in other ways as well.
The second is that TV manufacturers and cable companies are in cahoots. Those changes probably result in a lot of remotes being thrown against screens, hence new TVs, hence more sales, hence more service and hook up calls.
Anyway, back to the apps thing. Which ones to remove? One dialogue box said something or other about the Ethernet. What the hell is an Ethernet and where is it? I know the Internet (or at least I use it). And I know hairnets, though I don't use them.
Another one was Peloton. How did that get there? I thought a Peloton was some kind of exercise machine, and I knew I didn't have one. I have a stationary exercise bicycle, but it's way off in another room, and it's about as much like one of those Peloton machines as a Model T is like a Maserati.
And while I was asking questions, I started wondering what the devil are all these "cookies" I see mentioned every time I sign onto some new website on the Internet. There's always some sort of dialogue box covering up what I want to see and asking me if I will accept cookies. Hell yes. I love cookies, especially chocolate chip and sugar cookies. I usually check the box, but no cookies ever show up.
What's the deal with these things? Is somebody spamming me, or punking me, or poking me, or whatever this new kind of cruel practical joking going around these days is called? I hear Joe Biden all the time saying, "Here's the deal." But he never talks about the cookies. He needs to get to the good stuff.
I was going to end this blog about here, and just say that my oldest finally got the TV straightened around. But there's a postscript. This morning when I was thinking about this, someone did bring me some chocolate chip cookies. Only it wasn't the result of anything good, except the bringer's heart. And it wasn't cookies.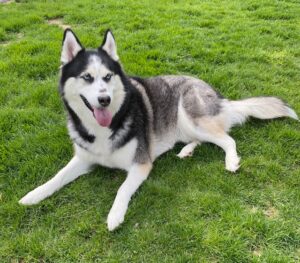 My youngest's beautiful Husky, Jax, hurt his hip, and she called sixteen animal clinics and hospitals supposedly having emergency services trying to find someone to see him on a weekend day. She got everything from no answers to messages such as: "We don't see patients on weekends." "Sorry, we are all booked up for today." "Bring him in on Monday."
We were left wondering what we'd do if one of our animals was hit by a car or some such on a weekend. Very disturbing. She finally found a place on the sixteenth call. After she dropped him off, she stopped by my house with a chocolate chip cookie cake and a need for consoling.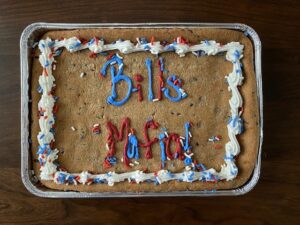 Turns out, Jax is not seriously injured, and with rest and pain meds, he'll be fine in a few days. And I am enjoying chocolate chip cookie cake. Only now, in addition to being aggravated by apps, I'm also aggravated by animal vets. Even an old saw like me knows we need both, but today, at least, dealing with them kinda puts me in mind of the time when my mother used to make me take cod liver oil.
And by the way, don't get me started on QR codes.
To be notified of new posts, please email me via the Contact page.