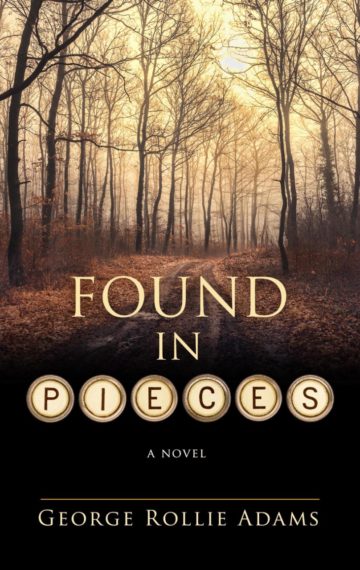 Publisher: Barn Loft Press, 2020
Available in: Hardback, Paperback, and Kindle editions
Buy on Amazon
A heart-rending story of two mothers—one white, one black—struggling for truth and justice in the Civil Rights-era South
In 1958, when almost no women own and edit newspapers, Pearl Goodbar, a white mother of two teen-age girls, risks her family's financial future to buy a small, defunct Southern weekly. Before she can get the paper up and running, her husband loses his job, a smoldering desegregation crisis flames up in the state capital, and Elton Washington—a young black man whose mother, Sadie Rose, is also a businesswoman—disappears.
The mystery of Elton's whereabouts brings Pearl and Sadie Rose together in a gut-wrenching search for truth and justice and leaves Pearl facing editorial and business decisions that could lead to more money woes and even physical harm to herself and those around her.
The women's lives are complicated further when townspeople learn what happened with Elton. Meanwhile, as the head of the local White Citizens' Council stirs racial hatred, another prominent white man hides a dark secret that Sadie Rose knows but will not tell. When new violence follows, Pearl becomes key to the answers.
Praise for Found in Pieces
Winner, National Indie Excellence Award for Historical Fiction
Winner, National Indie Excellence Award for Regional Fiction
Winner, Independent Press Award for Race Relations
Gold Medal, Global Book Award for Modern Historical Fiction
Silver Medal, Independent Publishers IPPY Award for Regional Fiction
Silver Medal, Readers' Favorite Award for Social Issues Fiction
"A captivating story of race relations with characters you care about and experiences that tug at your heart." – Gretchen Sorin, historian and author of Driving While Black: African American Travel and the Road to Civil Rights
"A vivid, suspenseful, and violent story of the injustice in efforts to keep the races apart. I did not want to put it down." – James Whorton, Jr., College at Brockport and author of Frankland and Approximately Heaven
"An engaging exploration of changing roles of race and gender told in a page-turning murder mystery." – Delores Jackson Radney, educator, playwright, and award-winning champion of diversity in the arts
"A gripping portrayal of the struggle to bring morality and decency to bear against hatred and bigotry." – Candace Floyd, former editor for History News and American Profiles
"Found in Pieces is a powerful social commentary on a turbulent period of history. Both enlightening and entertaining." – Readers' Favorite Five-Star Review