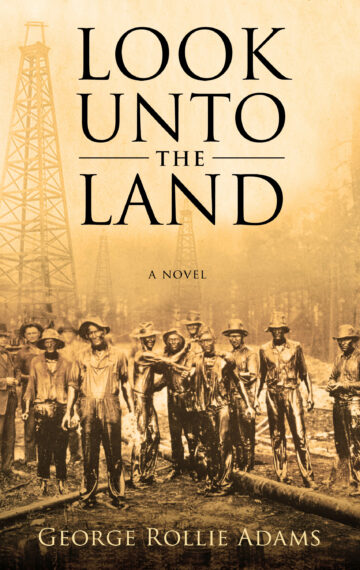 Publisher: Barn Loft Press, 2022
Available in: Hardback, Paperback, and Kindle editions
Buy on Amazon
A Riveting Story of Love, Hate, Greed, and Thirst for Revenge in an Oil-Drenched 1920s Southern Boom Town
When Henry Grant returns home from WWI, he finds his family decimated by violence, death, and debt. He blames it all on one man and aims to make him pay.
In 1922, Henry follows the fellow from Indiana to Berrytown in southern Arkansas, site of the nation's latest oil boom, a good place to hide and a hard place to search. It's overflowing with lease hounds, roughnecks, drillers, bootleggers, and gamblers. Crime is rampant, and the Ku Klux Klan is gearing up against booze, prostitution, and Black people.
Meanwhile, Mary Dutton, a near-destitute Berrytown widow with a twelve-year-old son, is struggling to survive. She works in a pharmacy where the owners—Mary's cousin Eunice and her husband—are forcing her to sell marijuana, cocaine, and heroin under the nose of federal agents.
Otis Leatherwood, a farmer who is Mary's uncle and Eunice's estranged father, likes moonshine and is unaware of the drug traffic. His problem is with the oil. He believes drilling is ruining the environment, and he's willing to risk everything to stop it. Even though his best friend and Black neighbor Isaiah Watson sees it as a means of escaping bigotry in the South.
As Berrytown grows apace and oil blackens the land, each of them faces life-changing decisions.
Praise for Look Unto the Land
Winner, Independent Press Award for Race Relations Fiction
Winner, National Indie Excellence Award for Regional Fiction
Runner-Up, Eric Hoffer Award for General Fiction
Silver Medal, CIPA EVVY Award for Historical Fiction
Bronze Medal, Readers Favorite Award for Social Issues Fiction
Finalist, International Book Award for Cross-Genre Fiction
Finalist, Global Book Award for Historical Fiction
Finalist, National Indie Excellence Award for Historical Fiction
Finalist, Next Generation Indie Book Award for African American Fiction
"A riveting story that combines elements of mystery and romance while weaving industrial expansion, environmental degradation, race relations, and associated themes into a masterful tapestry of daily life in the rural South." – Susan Asbury, Assistant Professor of Public History, Middle Georgia State University, contributor to Midwestern Folklore and Folklore and Museums
"Look Unto the Land is a captivating tale of love and hate during the raucous and tumultuous 1920s oil boom in South Arkansas. Adams captures the essence of the time with skill and authenticity." – David F. Rankin, President Emeritus, Southern Arkansas University, author of What Every American Needs to Know about Economics
"Adams knows how to tell a good story with memorable characters and evocative locales. Look Unto the Land serves up a meaningful tale of loss and love in turbulent times with page-turning style." – Celeste Schantz, Editor, Mason Street Review
"Look Upon the Land pulls from the epic history of one of the largest oil booms in the United States to create a sweeping story of romance and revenge." – Samantha Bynum, past curator, Arkansas Museum of Natural Resources
"Drawing on deep historical research and keen knowledge of everyday life in the 1920s, Adams blends a well-paced, entertaining story with issues of deep relevance today, including environmental justice, racism, and the negative impact of unregulated capitalism." – Timothy W. Kneeland, Chair of History, Politics, and Law, Nazareth College, author of Declaring Disaster: Buffalo's Blizzard of '77 and the Creation of FEMA
"The author's characters move in a world as dark as the oil field setting, which he has researched with astonishing fidelity. He so effectively recreates his scenes that reading them leaves you feeling almost drenched in oil. In this book, a little-known period of history comes alive." – Gerald George, past director, American Association for State and Local History, author of Figments and A Penitential Prayer: Poems of the Holocaust