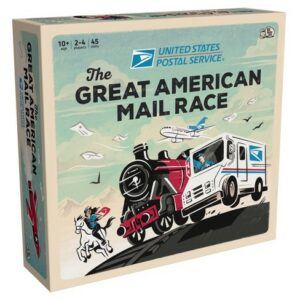 Neither have I. Nor am I about to. But I am a life-long fan of the United States Postal Service, and I'm delighted with two aspects of USPS customer service and operations—one direct and one indirect—that surprised me recently.
This is not to say that I've never gotten aggravated with the post office. In fact, my first recent surprise started with problems. I'll get to that and the other surprise in a moment.
First, I must disclose that I grew up favorably biased toward the USPS because of the post office in my small southern hometown. My dad had a retail business half a block down and across the street from it.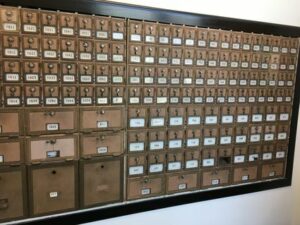 From an early age I hung out and did chores in the store in the summer and on Saturdays year-round. Almost as soon as I was old enough to cross Main Street—which was also a US highway—alone, I would go to the post office to get the morning mail, along with the daily newspaper from the county seat 20 miles away. I loved turning the combination lock on the brass door of the extra-large box my dad rented along a massive wall of boxes of all sizes.
Once I got the contents out of the box, I would peer through its open door and watch the workers inside sorting mail for delivery on rural routes. With a batch of mail clutched in one hand, they used the other to toss individual pieces into various cubbyholes according to route and addressee. I liked to imagine where the envelopes and packages came from and think about people taking them out of their mailboxes alongside dusty roads "out in the country." I also liked listening to the workers talk occasionally, or maybe I should say gossip, about some of the folks living along their routes.
Often before leaving the post office, I would stop by the bulletin board and read the wanted posters sent out by the state police and the FBI. You never could tell who might come along the main route from Arkansas to central Louisiana and other points south. After all, the shoot out that ended the crime spree and lives of Bonnie and Clyde had occurred only about 40 miles away as the crow flies. In any case, way before anything like social media, I knew that post offices and postal workers connected people to each other and to events happening around the world.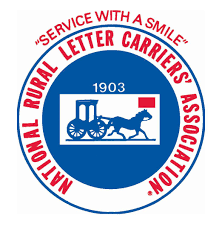 One of the rural mail carriers was my uncle. Driving his personal vehicle while sitting in the middle of the front seat, often closer to the passenger door than the driver's side, he traveled 50 miles or more each morning and again each afternoon delivering mail along two separate routes out of town. At least one other carrier drove two rural routes too. We didn't have in-town mail delivery.
Sometimes, when my dad's own work schedule permitted, he substituted for those carriers when they took sick or summer vacation days. A few times I rode along with him and slipped mail into the rural boxes for him. He always handed me the correct batch so I wouldn't make mistakes. I'm sure what we were doing was against some regulation or other, but no one seemed to care.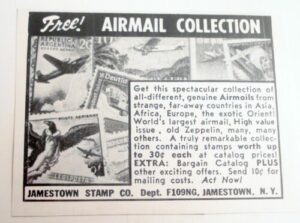 On one occasion, however, I did get some unwanted attention from the postmaster. During my early teens I collected stamps. Like kids across the country, I would answer ads in magazines and send away for 100 or 200 used stamps either for free or for some small sum such as 25 cents for the lot. This was often from the Jamestown Stamp Company in Western New York. Ironically, I now live less than 150 miles from it.
The free or purchased stamps would come packaged with other stamps "on approval"—return them or keep them and send payment, usually only a dollar or two. My frequent visits to the post office service window prompted the postmaster, who had a well-deserved reputation as well as the ideal occupation for nosing into other people's business, to ask my dad if he knew how much money his "boy" was spending on stamps. My dad's substitute carrier position notwithstanding, he told the fellow to mind his own business. Well, that's sort of what he said; his actual words were a tad more salty.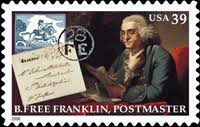 Making fun of the postal service is a tried-and-true past time in America and probably goes all the way back to when Benjamin Franklin was the country's first postmaster general in the 1770s. I've been guilty of it myself. And in the last few months I've had a couple of good reasons for concern about USPS direct services.
In the first instance, I mailed a book to a library in Arkansas, and while a local post office worker here in New York state was creating a barcoded USPS mailing label, she apparently transposed two numbers in the zip code. Consequently, the package went, in this order, to postal hubs in Pennsylvania, Massachusetts, Ohio, back to Pennsylvania, Rhode Island, back to Massachusetts, and back to Ohio before getting to its intended destination.
In the second instance, I mailed a package to a New Jersey post office by overnight delivery, which while affordable isn't exactly cheap, but it didn't get to that neighboring state until two days later. At which time it went to a different town from the one to which I sent it. And according to USPS tracking, the package was still sitting in this other town four days later.
The good news, however, is that in both instances I called the USPS help line, and the individual who answered the phone was courteous, understanding, concise, and helpful. In each case, the USPS rep had to do some research and call me back—multiple times in the case of the first package—and both problems were resolved. Best help-line service I've ever received from any business entity.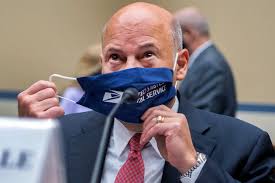 The indirect operations matter that recently surprised me is something you may have read about in Time magazine or elsewhere. Recall that during the recent pandemic, newly appointed Postmaster General Louis DeJoy came under fire for removing sorting machines from a number of postal hubs and ordering postal delivery vehicles to embark on time every morning regardless of any other circumstances. Many trucks began leaving before all the mail designated for their routes had been sorted and loaded.
Rumor had it that the USPS was in such dire financial trouble that first class mail would soon be restricted to three days a week. At the same time, fear ran rampant that mailed medications and election ballots would be delayed to the detriment of patrons' health and fair American elections.
It turns out that DeJoy didn't know that the mail trucks were leaving only partially loaded, and he changed his order. Additionally, the sorting machines being removed had not been operable for some time and were already slated for the junkyard. According to Time, during the election, the USPS handled more than 135 million mail-in ballots, delivering 94% on time, and almost all the rest within a week.
In the months since then, DeJoy, a Republican, has assisted a bipartisan group of legislators in securing enactment of the Postal Reform Act put forth by the Democrat Biden-administration. That solved USPS financial woes by eliminating a decades-long George W. Bush-era requirement that the service pre-pay employee health benefits at a cost of $58 billion. No other federal agency had ever been forced to do that.
The Postal Reform Act has put the USPS back on sound financial footing, provided stable health-care coverage for 650,000 USPS employees, and guaranteed continuation of six-day mail delivery. Meanwhile, the recently passed Inflation Reduction Act is providing funding to construct 60 new regional USPS processing centers within 10 years that will help the postal service compete more effectively with UPS, FedEx, and Amazon for package delivery, especially for small businesses.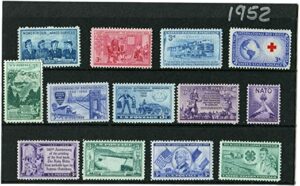 Unfortunately, or so it seems to me now, I sold my stamp collection decades ago, but now I find myself remembering not only my old small-town post office but also the kind elderly woman who lived alone two blocks from me when I was a kid and let me comb through boxes of letters in her attic looking for old stamps. Truth be told, I'm also now longing for some of those wonderfully designed old US commemoratives from the 1930s, 40s, and 50s. Maybe I'll check out eBay.
To be notified of new posts, please email me via the Contact page.