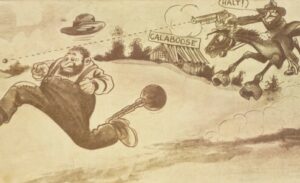 This blog is not about Steve Martin and John Candy. But it is about behavior almost as stupid as that of their characters in their famous holiday movie. It's also about a question.
The question began coming up well before I retired from museum work, and it continued apace until the Covid-19 pandemic. The first time I heard it, I didn't know how to answer it. Anything less than something glamorous sounding seemed certain to disappoint the questioner. Or lead to another, unspoken question, like: "What the heck's wrong with you?"
The question I'm referring to had many forms. "Are you traveling?" "Are you going anywhere this summer?" "Have you been anywhere interesting lately?" "You are retiring (retired), aren't you?" All the forms had the same goal. Which was to find out where someone who had waited until well past normal retirement age to call it quits would travel first, then next, and then after that.
I never did find a way to answer in a way that didn't disappoint the askers, especially folks who traveled widely around the globe. Well, not without lying, that is. And I never considered doing that, even though I learned quickly that saying I intended to explore all the back roads in the beautiful Finger Lakes region usually only caused eyes to roll.
Nowadays, I don't get asked that very often. And when I do, I usually just say I'm not retired yet. That I'm just doing something different—writing novels. I'm grateful to friends and other folks who respond with something like, "Oh, neat," or "That's interesting." Or ask they me, "How's it going?" Or, better, "Oh, where can I buy copies?"
On occasion, though, the only response I get to that answer is, "Huh."  Which is better than "Oh, I don't read fiction," or worse—and, yes, I have heard this one too: "Oh, I don't read books." That's when I wonder where I know that individual from.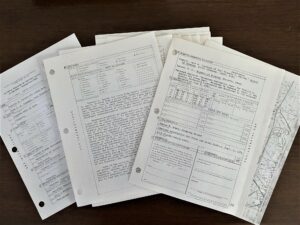 Once, I thought about a different sort of answer. I thought I might say that over the years, my work took me to every state in the Union except Maine, North Dakota, Alaska, and Hawaii, including multiple visits to many of them, all of which is true. And then I would say something like, "I'm traveled out." But that sounded lame even to me.
The funny thing about that answer, though, is that it started making many of those trips come alive for me again. Like I was retracing my steps. Then other things started reminding me of them.
Take the other day, for example. I saw a story on the news about masking rules on airlines, and I remembered a time, back in 1974 shortly after airports started x-raying carry-ons, when I probably came across as an unruly passenger. Almost to the point of spending a night in the calaboose, or so it seemed at the time.
It was one of those "last straw" kind of things. It started somewhere in the air between Denver, Colorado, and Cheyenne, Wyoming, and it came to a head on the ground in Rock Springs, Wyoming, on the other side of the state. I was traveling for the National Park Service researching potential National Historic Landmarks, and I had flown into Cheyenne on a single-engine plane with no co-pilot and room only for me and a woman with a small child. I didn't realize the size of the craft until I got to the Denver airport, and by then, it was get on board or miss appointments at the other end. I also didn't know that we'd be flying into a storm and getting tossed around like a tumbleweed in zero visibility. I don't mind admitting that I was plenty worried.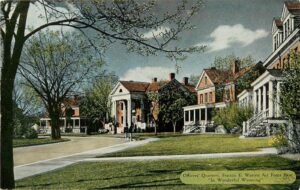 We made it somehow, though, and I even I managed to keep down my lunch. The next day, I completed my work in Cheyenne, surveying the nearby Frances E. Warren Air Force Base, originally Fort D. A. Russell, a major western cavalry post established in the 1860s. I was there to see and document the many old red-brick enlisted men's' barracks, officers' quarters, and horse stables that remained from the post's early years.
From there I was scheduled to travel to Rock Springs, where in 1885 a white mob had attacked a group of Chinese coal miners who had been trying to unionize, killing 28 and driving hundreds more out of town. I had a choice of flying on another small plane—which was a huge "ain't no way"—or renting a car, or taking a bus or train. I chose the bus because it cost less, departed first, and seemed to offer an earlier arrival time than the train. Or so I thought. Big mistake.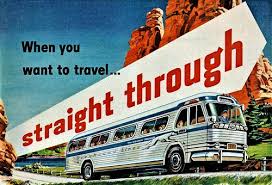 This was a major cross-country route with buses passing through every hour or so from Chicago to California. Not being an experienced bus traveler, I bought a ticket and checked my luggage. What I didn't realize was that the ticket was for the next bus with an available seat. My luggage got on the next bus that came along all right, but I didn't. The bus was full and no one got off in Cheyenne. Same story for the next three that came through. After that I decided a train ride across the state was the better option.
The ride was smooth, the scenery terrific, and the stops minimal. When I got off in the small town of Rock Springs, I was hoping against hope that someone had taken my luggage off the bus there. I got a taxi, possibly the only one in town, and after a short ride it pulled up to a set of gas pumps. I sat waiting for the lone attendant to come out and fill the tank. That is, until the driver told me this was my stop. Sure enough, the place was a gas station posing as a cross-country bus stop, and my luggage was waiting just inside the doorway. Where it had been sitting unattended for most of the day. A miracle it was still there, I thought.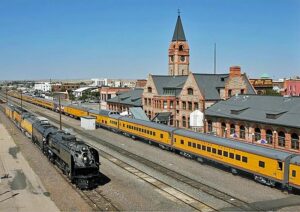 Unfortunately, following all that, after walking all around the small town, I discovered that, despite the information I'd been given before the trip, there were no relevant remaining structures from 1885 that qualified for historic designation.
From Rock Springs, I needed to get to Salt Lake City, and I almost didn't make it. Getting out of town proved as aggravating as getting in. I got the taxi back to the tiny airport and arrived at the only gate just in time to get in line to buy a ticket and send my bags through the x-ray machine.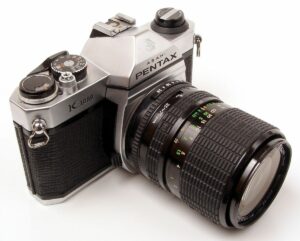 In those days, I traveled with a 35mm camera, lenses, and rolls of film because part of my charge was to photograph the sites I visited, in addition to writing about them. Fearing, rightly or wrongly, that x-rays would damage the film, I had so far always been successful in talking airport authorities into searching my camera bag and not making me put it through the machine. Not here, though, at least not without a scene.
As I stood in the hanger that passed for a terminal and looked out at the converted, twin-engine, WWII-vintage Douglass DC-3 airplane, its motors already idling, I could also see myself arriving back home (Nashville, Tennessee) without a single photo of a single building I'd seen on the trip to show for my efforts. For the life of me, I couldn't understand what the gate attendants—all of whom were wearing cowboy boots, jeans, and belts with big buckles—thought might be in the tiny film canisters. I don't remember what I said, but it was neither nice nor smart. (Well, smart-a**ed, maybe.)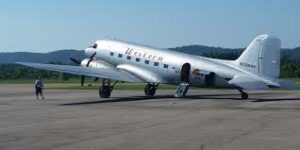 An official of some kind dressed the same way, except he was wearing a Stetson and a badge, was called. After a heated exchange in which historic structures with bars were discussed, I unloaded the partially shot roll of film that was in the camera, stuffed all my film boxes and containers in my pants and coat pockets and let the camera bag go through the machine. Then, walking stiff-legged because of my bulging pockets, I boarded the plane. The film survived, and I remained free to continue my journey.
That wasn't my last travel go-around with buses and my camera bag that year, however. Sometime later, I had to visit the Mare Island Naval Shipyard in Vallejo, California, a major fueling station and ship building and repair station since the 1860s and a primary submarine base from the days of WWII into the nuclear era. It is situated a little way up the Napa River across the bay from San Francisco.
I flew into San Francisco and took a bus to Richmond, the location of one of the closest motels to the base. Only, when I got to my room, I didn't have my camera bag. You guessed it. I had already been to other sites on this trip and all the photos I'd taken were on film in the bag. Figuring that I had left the bag on the bus and I'd never see it again, I phoned the bus company. Miraculously, when the bus pulled into the next stop, they found the bag in the seat where I'd left it. Graciously, they put it on the next bus back my way, with the driver watching out for it. I couldn't believe then, and I can hardly believe now, that I just walked off the bus and left it. Or that no one else took it.
It's the sort of thing that would be more understandable if I did it today, being more than half a century longer in the tooth. Along that vein, when I started this blog, I had another story in mind to share, but now I don't remember what it was.
Postscript: Both Fort D. A. Russell and the Mare Island Naval Shipyard were awarded National Historic Landmark status.
To be notified of new posts, please email me via the Contact page.